Crafted with loving care, this is my collection of classroom surveys, printables, lesson and unit plans, activities, and other tools for your classroom. Most can be used in any subject or grade, including at the university level. If an item is exclusive to one particular age group or content area, that will be specified.
All products are sold through my Teachers Pay Teachers store.
---
Go directly to the categories:
Technology Integration
Getting to Know Your Students
English Language Arts
Other Teaching Tools
Technology Integration
---
Finally, something that helps you figure it all out! This 300+-page digital binder sorts over 450 tech tools into easy-to-understand categories, helping you quickly learn what each one does and make decisions about what you need. Includes links to each tool's website and a short video demonstrating the tool in use.
Teachers and students alike can use these templates to create modern, sharp-looking presentations. Each 27-slide template also comes with a separate 2-page template for creating a handout to go with your presentation. Each template includes versions for Windows and Google Slides (sorry, Mac currently not available). Get just one template or save on the bundle that includes all four designs!
Student-created e-books offer so many possibilities for authentic demonstration of learning. If you haven't seen my post about all the things you can do with e-books, read it here, then come back and check out these fabulous templates! Get just one or save on the bundle that includes all six designs! Each template includes versions for Windows, Mac, and Google Slides.
These lessons teach students the legal and ethical use of technology.
---
Getting to Know Your Students
---
This collection of icebreakers will get students moving and talking, helping you build a community in your classroom and making students feel more at home. You can get just one or save by getting all three in a bundle!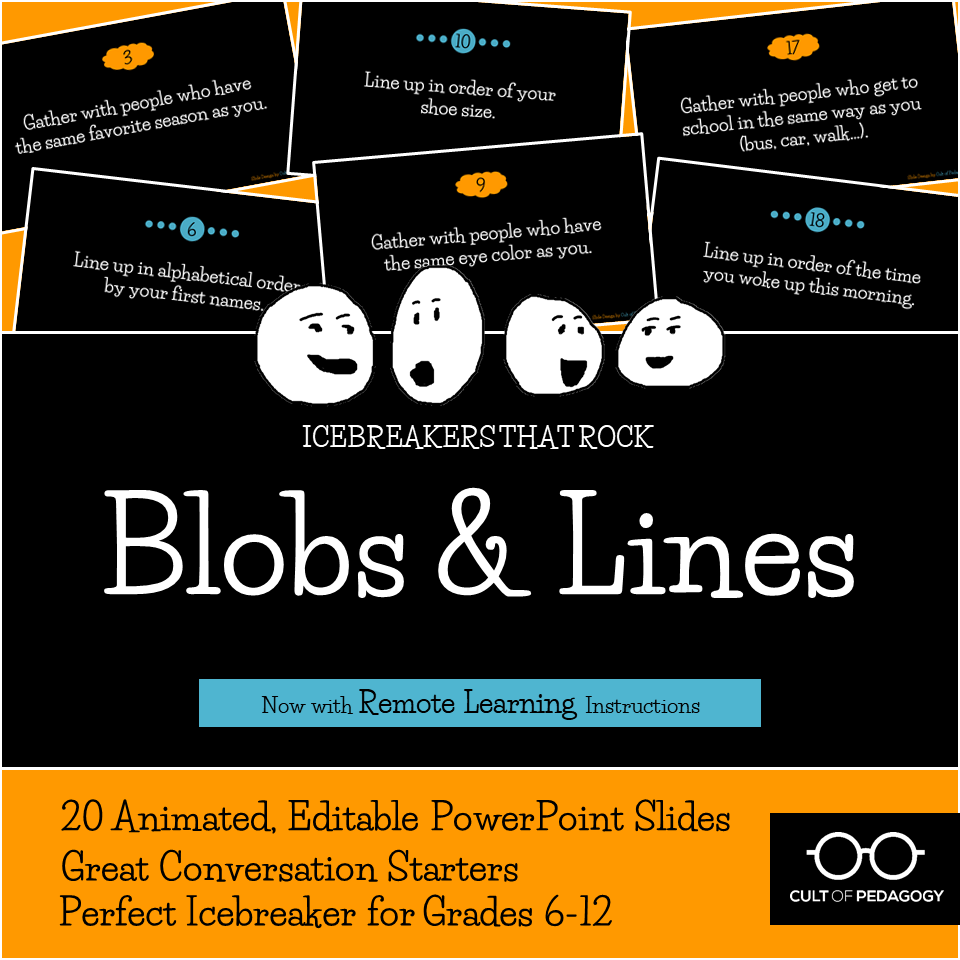 These surveys can be used at the beginning of the term when you are first getting to know students, to help you learn more about their learning preferences, hobbies, passions, responsibilities, and family life. Each grade level of the form has been customized for that particular age group, and all forms are FULLY EDITABLE, so you can ask exactly the questions you want to ask.
Student Inventories are available for four different grade levels.
Once you have collected all that valuable student information, keep track of it with a 360 Spreadsheet. This allows you to continue building on your knowledge of students and have all the information on one convenient form.
This lesson thoughtfully guides students to set measurable goals for the new year. Includes two different kinds of goal-tracking charts and a follow-up reflection form. Available in printable form or an all-digital option for paperless classrooms!
---
English Language Arts
---
These best-selling units walk students through the entire writing process, developing a clear focus for their piece, then planning, drafting, and polishing a final copy with craft-focused mini-lessons.
Instead of teaching all the grammar concepts to all students (especially those who have already learned them over and over), give your students targeted, individual instruction in the specific grammar, spelling, and usage conventions they each need to brush up on with these quick, individualized lessons. Each Gap Filler includes a short video, a cheat sheet for future reference, and a quiz to check understanding. Gap Fillers can be purchased individually, but you save a TON by getting them in a bundle. (Only lessons 1-12 are shown here; click the link above to view all 24 lessons!)
---
Other Teaching Tools
---
These templates can be used over and over, year after year to create graphic organizers, rubrics, and course syllabi.
---
Assignment Rubrics
For those smaller, repetitive tasks. Instead of grading every assignment individually, assess overall work habits by scoring work in batches with this holistic rubric. A teacher's manual is included to explain the process.
---
Reflecting on Your Practice
This category features two tools to reflect on your teaching practice.
The Gut-Level Teacher Reflection is a 5-question exercise that helps you tap into your emotions and physical response to pinpoint exactly which areas of your practice you need to work on, then helps you develop an action plan for improving these areas.
The "How's It Going?" Forms allow you to find out exactly how students are experiencing your class at any time of year. It comes in two versions: Elementary is recommended for grades K-6, and Secondary/College is recommended for grades 6-12+.