---
Cult of Pedagogy is run by a team of people committed to making you more awesome in the classroom.
---
Jennifer Gonzalez
Editor in Chief
For seven years, I taught middle school language arts. Half that time was spent in the greater D.C. area, the other half in southern Kentucky. I earned my National Board Certification in 2004. Then, after having my first child, I left teaching to be a stay-at-home mom.
In 2008, I was hired by a local university to teach pre-service teachers. This work gave me new passion for preparing and supporting educators. When I was in the classroom, I felt alone in my nerdiness. The teachers' lounge was never a safe place for me emotionally or intellectually, and finding others to share my real thoughts and feelings with took a lot of work. I learned to stifle the urge to gush about some new strategy I was planning to try or to open up about a struggle I was having with my students. I came to expect that my genuine questions would be met with sarcasm.
With this site, I hope to create what I did not have myself: a vibrant, encouraging, stimulating community of teachers, supporting each other toward excellence. I believe if we can reach across the limits of geography and find each other, there's no limit to the amazing things we can accomplish.
---
Debbie Sachs
Director of Operations
I am so happy to be a part of Cult of Pedagogy! In 2015 I retired with a couple of Masters (Elem Counseling and Computer Ed) and 32 years of teaching experience in both 5th and 1st grade combined. I knew it would only be a matter of time before I found that next "thing" which would put me right back where I needed to be…a place where other dedicated teachers like myself (you know, the ones with a little bit of teacher nerd inside!) just can't seem to get enough when it comes to growing their craft. My passions gravitate toward literacy, integrating expectations through high-leverage lesson planning, and building relationships.
I grew up in the midwest enjoying the quiet of a big backyard, but I also love visiting big city life and all the diversity it brings. I have 2 "kids" who live and work in different cities—that makes my husband and me empty nesters except for our two very different dogs, a rottweiler and a maltese. I enjoy reading, solving the daily newspaper puzzles, watching Friends reruns, and working out at jazzercise or taking a good long walk, oftentimes listening to one of Jenn's podcasts. Imagine that!
---
Katrice Quitter
Customer Experience Representative
As a long-time reader and fan of Cult of Pedagogy, I am thrilled to be a member of the team! My journey in education began as a first-grade teacher, eventually leading me to a role of supporting other educators, schools, and districts. I have a M.Ed in Gifted Education from Ashland University and currently support school districts and K-12 teachers in gifted education, differentiation, and culturally responsive practices.
In a profession that is constantly changing and evolving, I enjoy planning and facilitating professional learning for other educators. Helping others to reflect and positively impact teaching and learning is one of the most meaningful parts of my role. Always being sure to keep a focus on my why and to help others do the same is a priority! If it's best for kids, let's find a way to dream it, plan it, and most important DO it!
I am a wife and mother to two beautiful girls. My own family keeps me busy and inspired! Inspired to be curious, be a doer, and never lose my sense of wonder. I enjoy reading, cooking, listening to podcasts, and reading the Cult of Pedagogy blog. I'm constantly learning and seeking for ways to bring my love of learning to my own family and those around me.
---
Margaret Harris-Shoates
Social Media Manager
Customer Experience Representative
I began my teaching career as a high school English teacher and quickly developed a passion for project-based learning, virtual instruction, and instructional design. After five years in the classroom, I discovered that instructional coaches were a thing…so I became one! I currently serve as a district ed tech coordinator, and I have the awesome privilege of empowering teachers to achieve their own professional goals.
My core belief as an educator is that school should be worth our students' time. My mission as an equity advocate is to cultivate safe learning spaces in which every student subscribes to the notion of their own limitless potential.
Through the power of social media, Cult of Pedagogy has given me the opportunity to engage in conversations with educators from around the world—folks who want to find new and better ways to design quality learning experiences for our students. This work encourages me, challenges me, and pushes me to be the best version of my educator-self. I have a Bachelor's degree in English, a certificate in teaching, and a certificate in African American studies from Princeton University. I also have a Master's degree in Education, Policy, Planning, and Leadership from the College of William & Mary. When I am not working to support teaching and learning, I enjoy watching medical dramas and playing board games with my husband, Michael, and my son, Isaiah.
---
Andrea Castellano
Social Media Manager
Customer Experience Representative
I work as an elementary teacher in New York City's public school system. I began my career at a charter school before earning a Masters in Teaching through the Teaching Fellows program. Since then, I have served as Model Teacher, Instructional Lead, Collaborative Coach, and mentor. I have dual certification in Common Branch and ESL. I also hold a Masters in Applied Linguistics.
After 19 years in the classroom, I remain continuously enriched and inspired by my students, my colleagues, and the teaching profession in general. It is my absolute privilege and honor to join the Cult of Pedagogy team, where I hope to continue to collaborate with my fellow educators in the hopes of making the learning experience rich, meaningful, and equitable for all.
---
Greg Bagby
Social Media Manager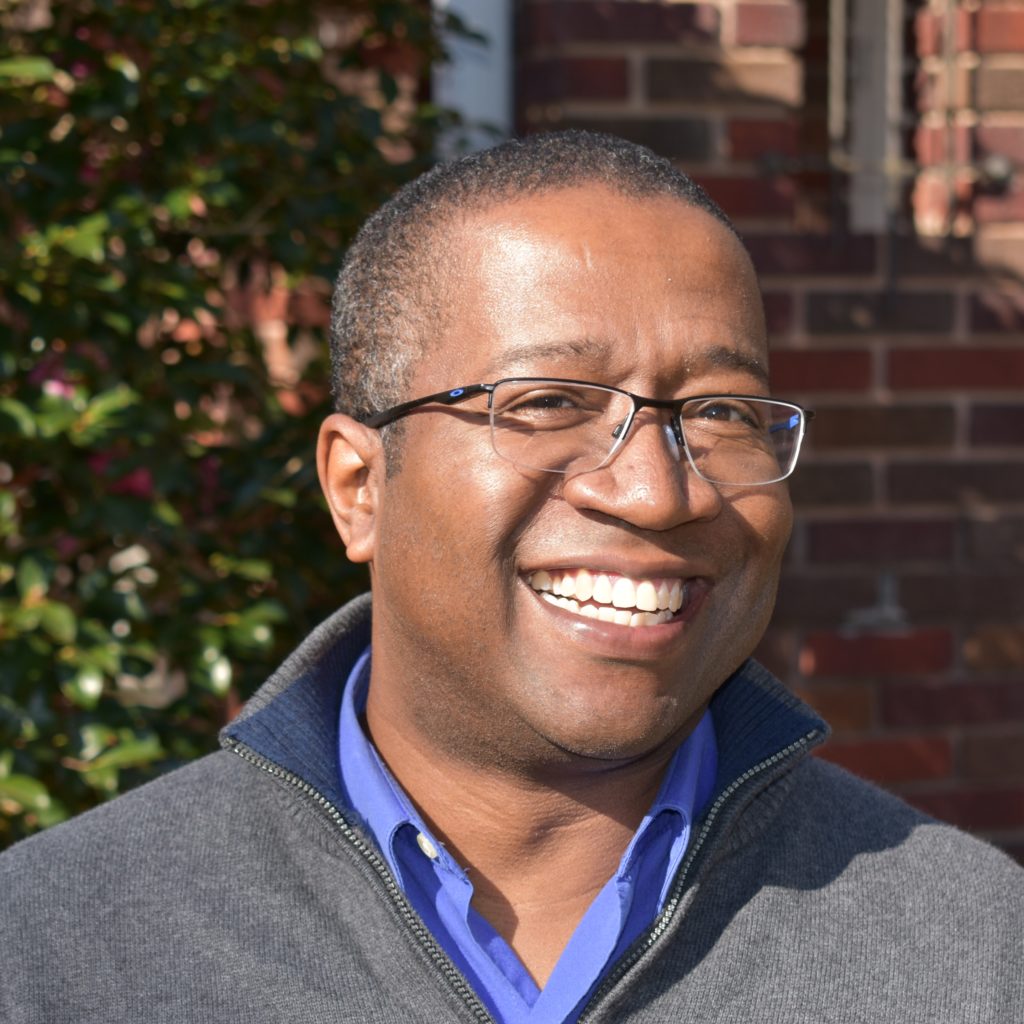 I am currently the Coordinator of Instructional Technology for the Hamilton County Schools in Chattanooga, Tennessee. In this position, I work with schools that are 1:1, assisting them in integrating the technology into their curriculum. Prior to this position, I was the principal at Barger Academy of Fine Arts where I served for ten years. There, I developed technical training for new and veteran administrators, to assist in their technology integration school-wide. Before stepping into the role of administration I worked as a band director, computer teacher, and the Technology Integration Specialist for 21st Century Academy.
I have done a majority of my tech training with the district in Chattanooga, holding sessions during professional learning days and before and after school. I have been a presenter at Google Summits, state and national technology conferences, as well as at EdCamp encore events. I am one of the co-founders of EdCampGigCity, a co-moderator for #EdTechChat and #TnEdChat, and a past host of the EduRoad Trip Podcast.
---
Barbara Paciotti
Content Curator
After 15 years as a homemaker, I resurrected my B.S. in Social Science/Physical Science/Secondary Education by teaching biology, chemistry, and physical science for 9 years in an at-risk alternative high school. After certifying as a School Librarian (MSLIS) I moved to middle school and remained there 13½ years. Alas, in 2013 I had to retire for health reasons. I love to help people find answers, so curating for Cult of Pedagogy social media is the perfect way to continue supporting teachers and students.
My "techy" side began with Fortran in college. (OMG, nearly 50 years ago!) In the 90s I hit the Internet—email, listservs, creating the school's first Website. Into the new millennium, I continued to show teachers how to integrate new multimedia and cloud computing tools and resources through my Library Lessons with students. Now I'm arduously keeping up with the latest and greatest technology so I can better serve our Cult of Pedagogy followers.
I love home DIY—sewing, painting, plumbing, electrical, construction—but I hate housework, so even though I'm retired, I still have a cleaning lady every other week!
---