Do you have a mountain of student writing to grade? A pile of extended responses that have been sitting in your passenger seat for a week? Do you wish you had more time to give students better feedback?
This video shows you how to use rubric codes—a small twist on grading student writing that keeps the feedback but cuts way down on the time. If you're getting way behind on your grading, this may be just what you need.
---
Need Ready-Made Rubrics?
My Rubric Pack gives you four different designs in Microsoft Word and Google Docs formats. It also comes with video tutorials to show you how to customize them for any need, plus a Teacher's Manual to help you understand the pros and cons of each style. Check it out here: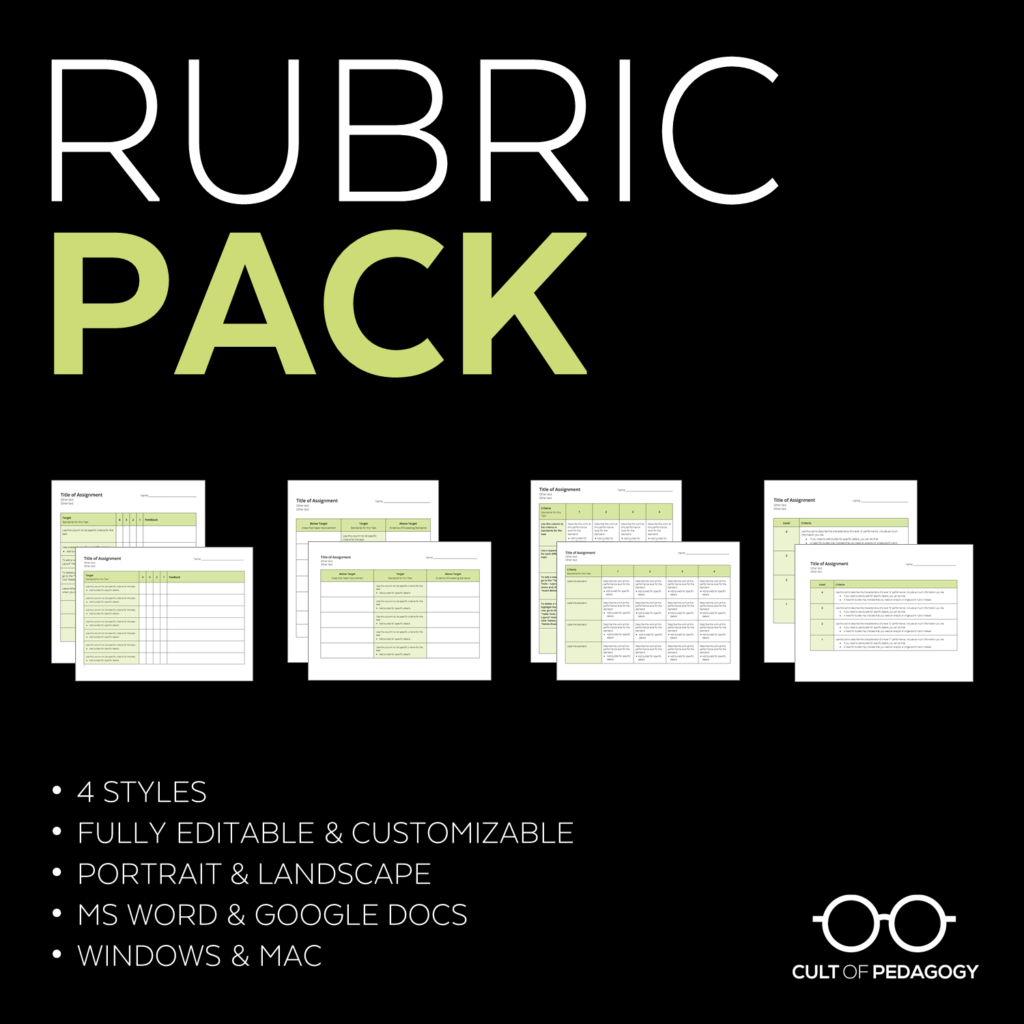 ---
If you thought this was helpful, stick around.
Join my mailing list
and never miss another post. You'll get weekly tips, tools, and inspiration — in quick, bite-sized packages — all geared toward making your teaching more effective and joyful. To thank you, I'll send you a free copy of my new e-booklet,
20 Ways to Cut Your Grading Time in Half
. I look forward to getting to know you better!